I started fishing at a very tender age here in south Louisiana thanks mostly to my mother and father. Hardly a weekend went by that we were not fishing at our camp located in the Atchafalaya basin. I was very fortunate to have spent my childhood in the swamps fishing, hunting, trapping alligators in September and spending time with my family.
As I got older I would venture out on my on taking trips to the coast. I would fish from daylight to dark, catching redfish and speckled trout. I started fishing offshore at the age of seventeen and my love for the ocean would keep me coming back with every invite I would get. I started to explore areas south of Cocodrie and to the east over in Venice and was amazed at the amount of fish to be caught.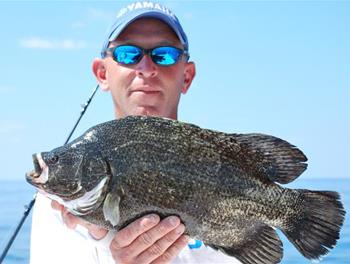 As the years progressed and with the passing of my mother I spent a lot of time offshore on my own boat. Each time realizing that I did not want to go back each Monday to the daily grind of traffic and concrete. After fourteen years in the business world I hung my coat up to pursue my dream of offshore fishing.
I spent several years deck handing for some of the best in the business. I am grateful to them for the knowledge. I have ventured out on my own and started Pelagic Charters L.L.C. I am based out of Venice, LA. I am running a 33 ft. Contender that has a full complement of Furono electronics. I fish exclusively all custom standup gear. We offer day trips for yellowfin tuna, wahoo, dolphin as well as daytime Swordfish.
Captain William Wall
Pelagic Charters, LLC