WELCOME TO
PELAGIC CHARTERS
The Mississippi river starts its journey in the northern reaches of Minnesota and slowly meanders its way southward some 2348 miles before it empties its vast nutrients and sediments in the Mississippi River delta and eventually into the Gulf of Mexico. This creates one of the most nutrient rich eco-systems in the world.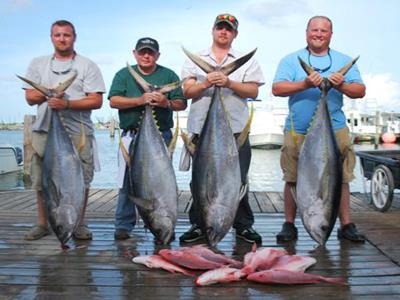 Saltwater and brackish marshes teem with life both above the water and underneath. The changes of the seasons bring new visitors and old ones, fish and fowl alike. Once offshore, the continental shelf is in close proximity creating perhaps the best fishery in the United States as well as abroad.
Large Pelagics thrive here in numbers, offering a virtual dream destination for the serious offshore fishing enthusiasts.